Can't Wait to Learn: support e-learning for children in war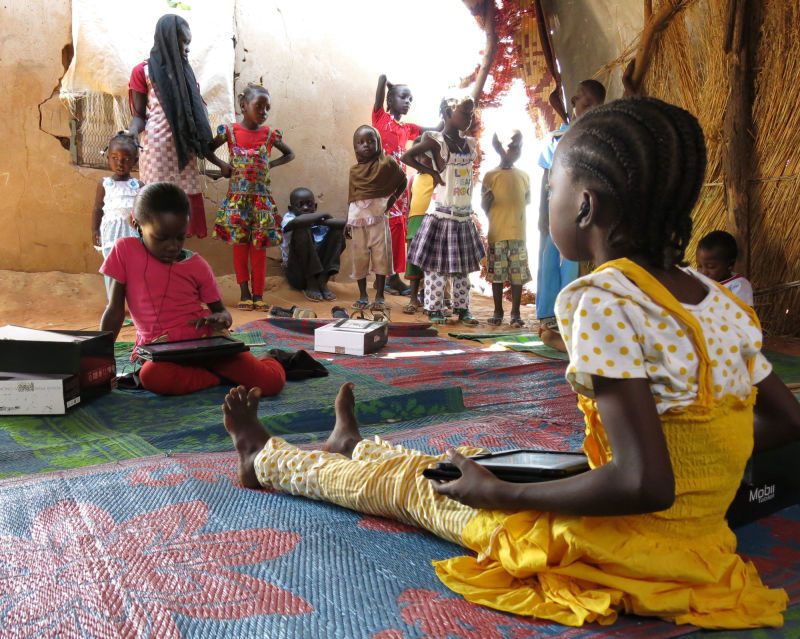 Every child has the right to education, even if they happen to grow up in war. It is often forgotten by warring parties, who would rather look after their own interests than the children's future. Right now, there are about 30 million children in the world who never get the opportunity to go to school due to war. We want to change that. That is why we have developed Can't Wait to Learn , the e-Learning program that improves the future of children in war. Support us so that more people can access it.
THIS IS WHAT MAKES YOUR MONEY:
A solar-powered reading tablet costs SEK 1,050 to buy and program.
WHAT WE DO: War Child does not build permanent schools. That's not our job. But we make sure that children, whose schools have been bombed and teachers have fled, still have access to alternative education. Because when children learn to read, count and write, their chances of a positive future increase. Our e-Learning program, Can't Wait to Learn (CWTL), has received a great deal of international attention. It gives children outside the school system the opportunity to teach on solar-powered tablets. Can't Wait to Learn is based entirely on open source and has been created in collaboration with teachers, students, parents, game makers and professors. CWTL was initially tested with children in Sudan. The evaluation from students, parents and other adults was very positive and the children have had to credit the teaching as the corresponding time in the "real" school. This means that once they can go back to school, they are not several years behind in the level of education. In 2017, we will start our work with Can't Wait to Learn in the war-torn Middle East, especially in Jordan and Lebanon. The needs here are enormous, not least for all children who fled Syria.
As early as 2020, an estimated 170,000 children will have access to education via Can't Wait to Learn. Google is one of the project's sponsors, but we need more. Thank you for your contribution!
All the courses on the tablets are approved by the respective country's Ministry of Education, which means that the children can credit the knowledge as "real" schooling. Each plate is used by at least three children.
Help War Child take the war out of the children. Give your contribution now!
If this project does not reach its full financial goal in the allotted time, I agree that my contribution will be used for War Child's other project to support children in war.