The corona crisis must not stop children learning!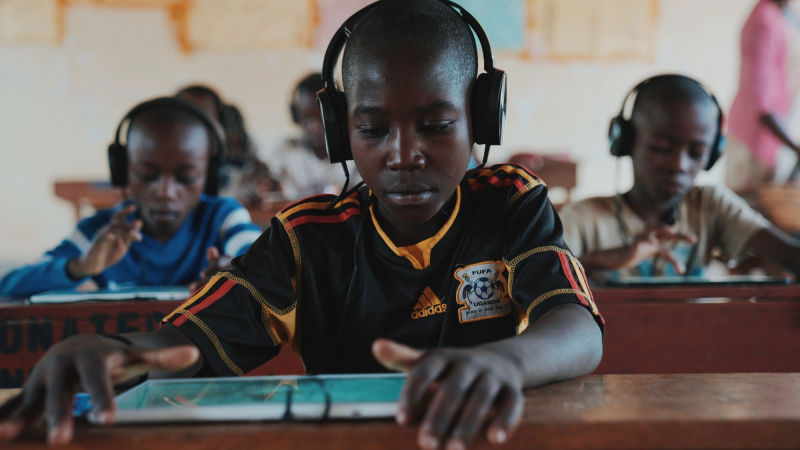 Children's learning must not stop! Help us give children access to education during the Corona crisis.
WHAT IS CAN'T WAIT TO LEARN?
War Child is currently running a proven and award-winning digital teaching project called Can't Wait To Learn (CWTL). The project creates opportunities for teaching via solar-powered tablets in conflict countries, where access to education is often deficient.
CWTL is developed together with other international partners. By combining the strength of technology with world-class game development and research, we have shown that children can learn quickly and cost-effectively to make up for lost education. In addition, CWTL has been developed in collaboration with the Ministries of Education in Jordan, Lebanon, Sudan, Uganda, Chad and Bangladesh and is thus adapted to local infrastructure and the local curriculum.
Children already living in vulnerable war zones currently have extremely limited access to education due to the spread of the corona pandemic . Schools are closing down and mobility is restricted. This means that new solutions are needed to meet the educational needs of children and young people.
With an already well-developed educational project, WarChild has come a long way, but in order to be able to meet the children's educational needs during this crisis, the number of tablets needs to be greatly increased . In normal cases, children gather in groups to take part in the educational project. As this is not possible right now, more tablets are needed that can instead be delivered to the children's home. With your help, we can ensure that more children have access to education in their homes. Our goal is to give as many children as possible access to CWTL and every contribution counts!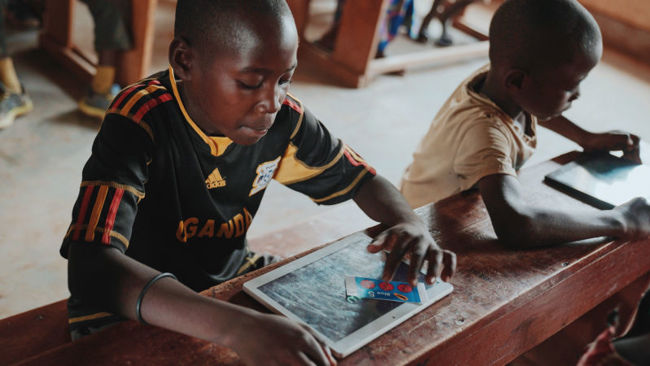 EDUCATION IS VITAL
During the ongoing corona pandemic, virtually all countries have closed schools and around 90% of all school-age children are affected by this decline (UNSESCO 2020).
Research has shown that teaching is the most important thing in the journey to a better life and 99% of children affected by war or conflict say that teaching is their priority (Save the Children 2015). As Nelson Mandela said: "Education is the most important weapon to be able to change the world" and through education children can influence their own future.