Do not let the corona crisis create mental illness among children of war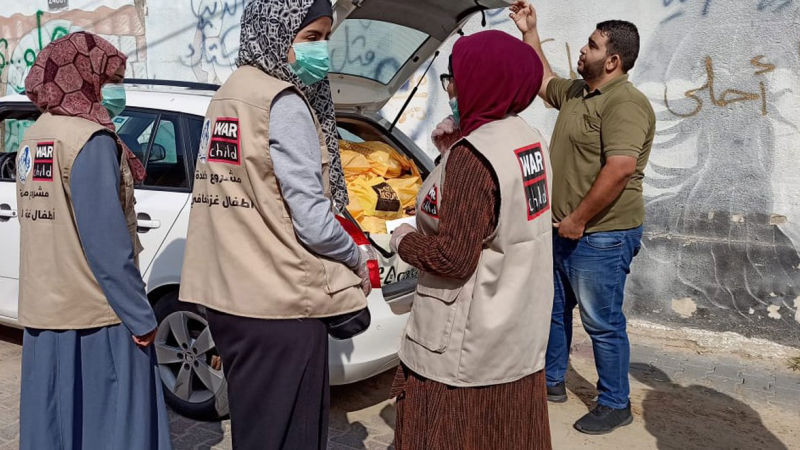 The corona pandemic is currently affecting human well - being around the world. Children who are already living in war and on the run feel extra anxiety and vulnerability about the risks that the pandemic entails. Schools are closing down and many are isolated in their homes. As a result, the need for psychosocial support is greater than ever .
War Child are international experts in supporting children and young people affected by war with psychosocial support to increase their well-being. During the ongoing crisis, we continue to do what we do best and ensure that no child is forgotten.
LONG TERM STRESS AND ANXIETY CAN LEAD TO LONG TERM MENTAL HEALTH

Feeling anxious and stressed during a crisis is not uncommon and does not have to be dangerous. However, if this anxiety and negative stress persists for a long time, it can affect mental health in the long term. For children who are already living in a vulnerable life, the stress of an ongoing pandemic becomes extra dangerous. Therefore, it is of the utmost importance to ensure that psychosocial support becomes part of the assistance that reaches vulnerable children and young people right now.
THIS IS HOW CHILD WORKS UNDER THE PANDEMINE
War Child supports children and guardians to a better mood by providing them with creative and concrete tools to work with stress and anxiety during these times. War Child also distributes e.g. coloring books and pencils to create employment and a meaningful leisure time among the children who are currently isolated.

War Child develops special distance education for teachers and other staff who are in contact with the children so that they can give them basic advice to promote mental health. They also gain the knowledge to identify those with more serious mental illness and refer them on.

War Child also supports authorities and works with advocacy work to spread knowledge about the importance of psychosocial support to children and young people during the ongoing crisis.
War Child works around the clock to ensure that children get through this crisis. But we can not do it ourselves. Help us by donating a gift today. It makes a difference for the children and for the future. Thanks!