World Childhood Foundation
Nov 15, 2021
BREAK THE CULTURE OF SILENCE AROUND SEXUAL ABUSE OF BOYS
World Childhood Foundation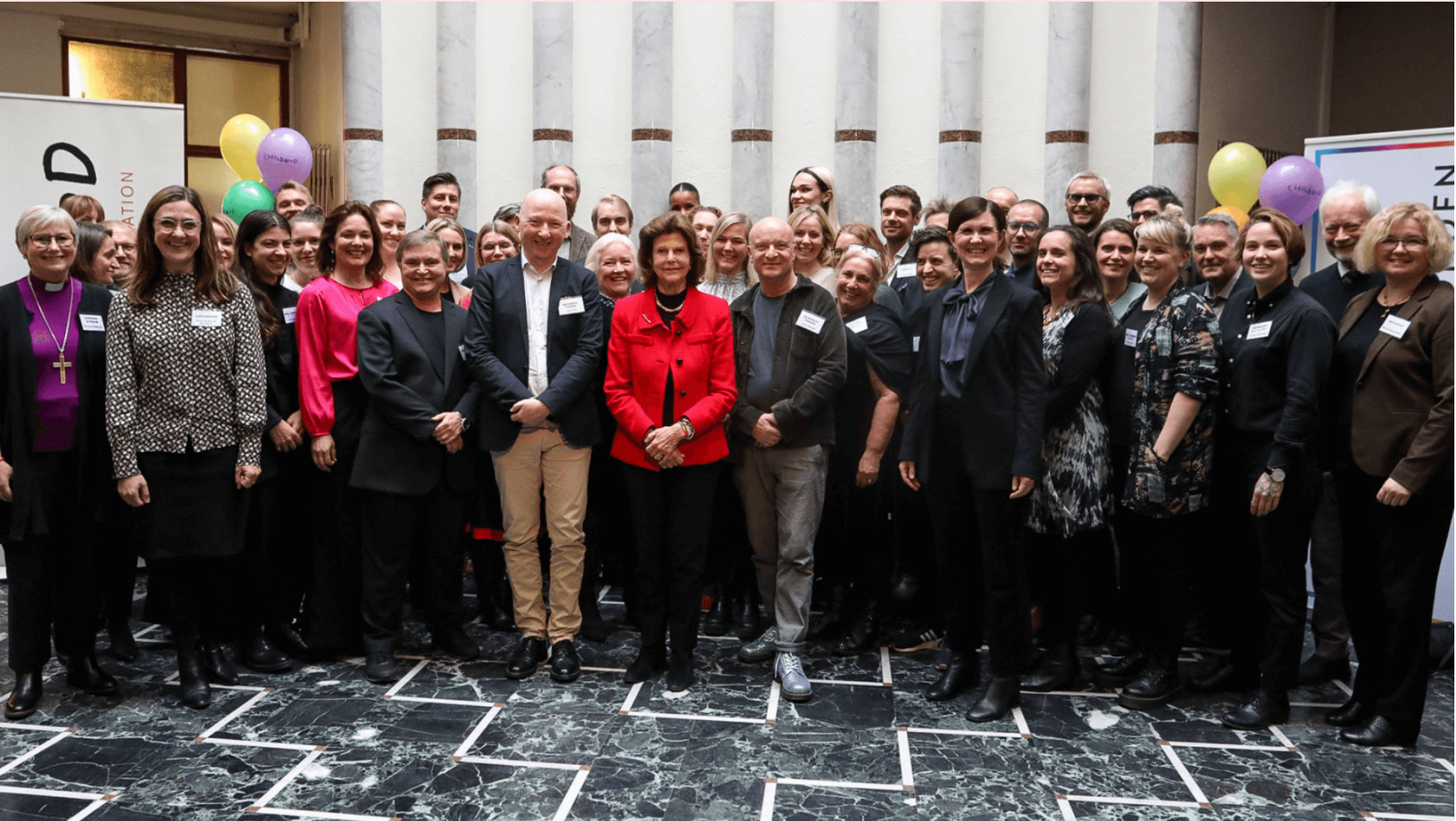 On October 19, the World Childhood Foundation and the Rainbow Foundation invited to a roundtable discussion on sexual abuse of boys and LGBTQ children and young people's special vulnerability. HM Drottning Silvia, Jonas Gardell, Märta Stenevi and representatives from schools, children's rights organizations, various denominations, the LGBTQ sphere, sports and association life participated in the conversation.
All participants agreed that we have a common responsibility to see all children, not just those who are the norm for what a child is expected to be. Over time, we have all more or less, consciously or not, contributed to the creation of a stereotypical image of the child who is sexually abused. The fact that the dominant image is a little girl makes the vulnerable children who do not fit in invisible. Many close their eyes to the fact that boys are also exposed to abuse and that LGBTQ children and young people are particularly vulnerable. Our hope with this day was that we would start a conversation that continues out in the participants' organizations. That we know better and change is possible if we take our responsibility.
The round table meeting was arranged within the framework of Childhood's and Regbågsfonden's joint initiative The Invisible Children, launched in 2018 with the aim of breaking the culture of silence that prevails around sexual abuse of boys and the fact that LGBTQ children and young people are extra vulnerable.
In many countries, boys who are sexually abused are still not covered by the legislation and are therefore not visible in the statistics. Due to stigma and discrimination, boys who have been exposed rarely dare to report to the police or tell anyone what has happened. The same applies to children and young people who identify as LGBTQ.
- When we started working many years ago with support for boys who have been sexually abused, we were met in several countries by incomprehensible people, sometimes even by scorn. Some could not understand that boys could be abused. Boys were seen as potential perpetrators, never as victims. Others argued that abuse of boys in that case was not as serious. We have come a long way. But there are still many blind spots. Things we do not want or are unable to see, says HM Queen Silvia during the roundtable welcome speech.
- It is so clear how boys and LGBTQ children who have been sexually abused have had nowhere to reflect, no stories to recognize themselves in, no adult world that has been able to receive them, and how this in turn has led to even greater loneliness , shame and invisibility. I hope this fantastic day will help us in the adult world to be better there for all these children, says Jonas Gardell, Rainbow Fund.
The Invisible Children initiative unites the world of children's rights and the LGBTQ sphere in a way that has not been done before. The goal is to contribute to a concrete difference in society's way of looking at the vulnerability of boys and LGBTQ children and young people, strengthen prevention work and reduce the risk of being exposed to sexual abuse.