Help vulnerable children change the world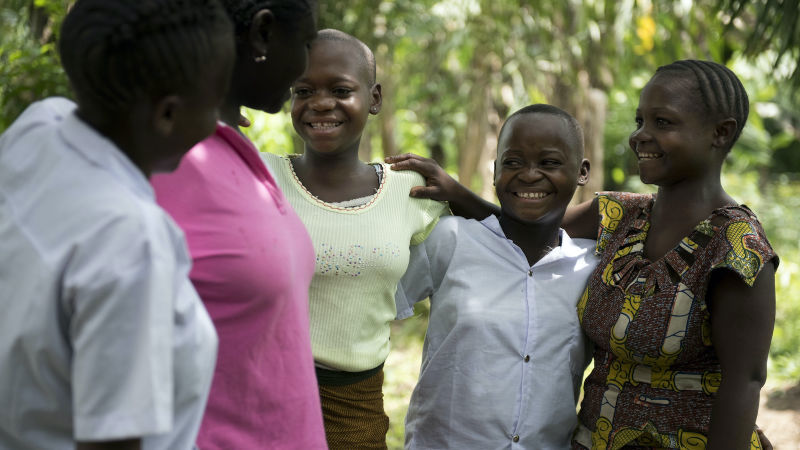 You can help us educate and strengthen vulnerable children so that they can change the world and their own lives. Among them are children who have been exploited as soldiers and girls who have been trafficked, such as Mireille in eastern Congo. She was kidnapped by rebel forces and sexually abused for a long time. Today, she is trained as the World's Children's Prize children's rights ambassador and fights for girls' equal rights.
We educate children like Mireille in some of the world's poorest and most dangerous countries. When they learn that they have rights, they can stand up for themselves and others and create change, today and throughout life - in their family, in their village and in their country. They spread the knowledge further to friends and family, neighbors and local leaders, so that they understand that girls have the same right as boys to go to school, are not allowed to get married off and have the right to be listened to. Until New Year 2020, all gifts will be doubled, thus educating twice as many children for a better world! To help them, they have the WCP program, the world's largest annual education for children on rights and democracy. To date, 45 million children have participated. For eight kronor per child, you make an investment in the future.