Help the hospital in Shamwana to continue to save lives with oxygen!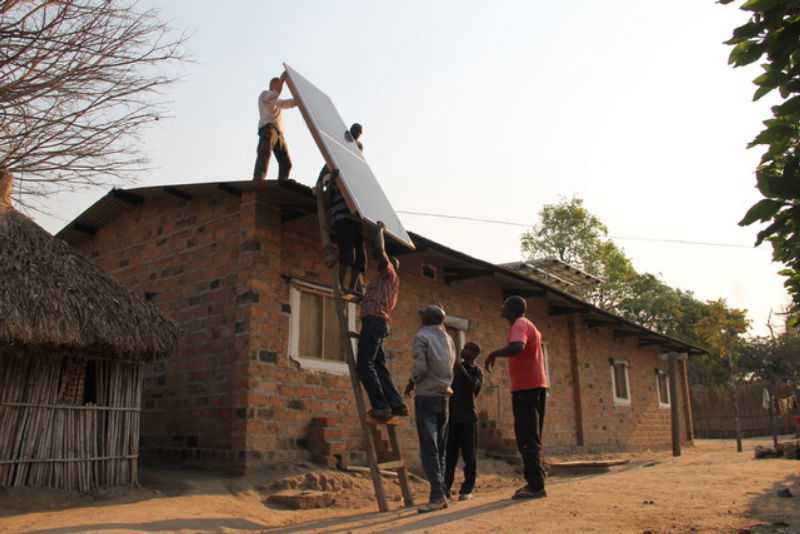 Dear solar energy, Congo, Shamwana and Yennenga Progress friends,

The hospital in Shamwana, DR Congo needs 12 new batteries to continue to operate!
Two and a half years ago, I worked for Médecins Sans Frontières (MSF) as a logistician in Shamwana - a very remote village. 600 km from the nearest electricity grid and 200 km from any decent road, the hospital operation was completely dependent on diesel generators.
MSF then decided to withdraw the support (no wonder when direct emergencies are over) and hand over the hospital to the local authorities. But continuing with the diesel generator would have been impossible both logistically and financially for them.
So we decided to install a small solar energy system for lighting and an oxygen machine.
There are a number of heroes who made this possible in just 4 months from the first idea. But the person to be honored the most is the doctor who stayed and still runs the hospital. Meet the hospital director, Dr. Daddy Mupanda, in a short video I recorded in November last year when I went back there to replace some batteries:
The batteries are necessary for lighting and medical oxygen supply during the night - but they are the weak link in a solar energy system.
When we installed the system, some of the batteries that had already been used in the hospital were reused and therefore the first six batteries started to run out after only one year. They were replaced with new ones in November 2017.
Now it's time for the second, larger set of 12 batteries. These were mostly new when we installed them, so this is a fairly normal time for replacement. Hopefully the brand new set will last a little longer.
Last round I bought new batteries with the help of contributions from friends. This time I hope it will work again, but since the cost will now be twice as high, I hope to be able to broaden the circle of donors.
The goal is to collect a total of 10,000 euros (100,000 kronor). Half of this will cover the cost of the batteries and my trip to Shamwana. I plan to use the remaining funds to buy medicines for the hospital, because what was donated when MSF left the village is now finished.
The donations will be handled by Yennenga Progress, a Swedish voluntary organization that works with a concept called "The good village", a model for building welfare societies in micro format in countries that do not yet have a tax-financed welfare. This means building up in detail all aspects of education, health and infrastructure, with an organization and financial structure that can finance local welfare / basic human rights.
My role with them is development in the field of solar energy. They guarantee that the donated money will go entirely to the above purpose, through their Swedish 90 account.
Thanks for your support!
Per-Erik Eriksson
The last MSF logistician in Shamwana