Solar energy - a green and sustainable opportunity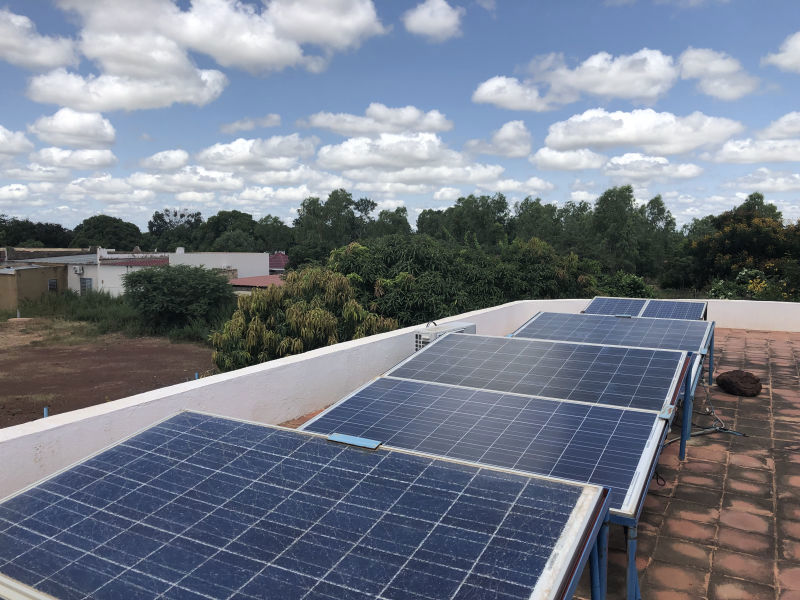 In Burkina Faso is the village of Nakamtenga. Here live about a hundred families who are used to living without electricity. Located at the bottom of the Sahel area, the night is as long as the day all year round, and darkness falls as early as 6pm. is not possible. A very worrying consequence is that school children, who often come home just before sunset, cannot do their homework. Extra affected are girls who first and foremost usually need to help with housework before they can start their home school work.
Yennenga Progress has been active in Nakamtenga since 2001. The organization works on the basis of its own concept Den Goda Byn - A welfare society in micro format, where the focus is on creating conditions for health, infrastructure and education in countries that lack state welfare.

Solar energy is in many ways a fantastic source of energy. Solar cells, which convert light into electric current, require very little maintenance and are also a completely fossil-free and renewable method. In countries like Burkina Faso, where the sun shines almost every day of the year, the sun is a very significant resource. The amount of energy that flows from the sun amounts to about 2,000 kW per square meter and year (cf. Sweden about 1,000 kW). Today, Yennenga Progress uses solar energy to cover the need for lighting and fans in the organization's schools, meeting rooms, guesthouses, youth center, etc. Now we want to take the step further and give Nakamtenga's population opportunities for electricity in the home.

What can you do?
For SEK 500, an entire family in Nakamtenga can get access to a solar cell package consisting of a solar panel and a regulator that stores solar energy. A solar cell package not only facilitates families' daily chores, but also gives students increased opportunities to achieve good school results.