Further training for a teacher in the village of Nakamtenga in Burkina Faso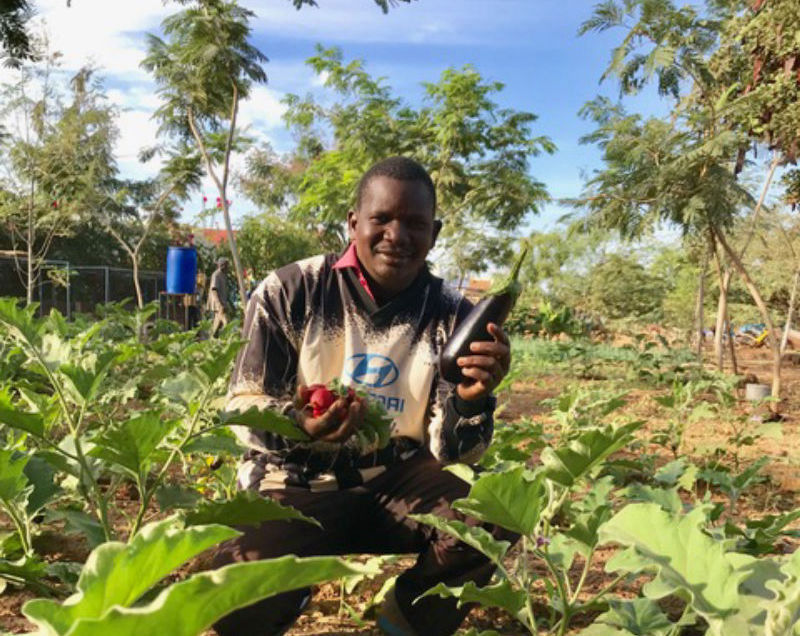 In the village of Nakamtenga in Burkina Faso, the organization Yennenga Progress, together with local employees and entrepreneurs, is conducting a very exciting rural development project. "The good village", with a focus on education, health and infrastructure.
At the village's preschool, a small vegetable farm has been run for some time, which has played an important role in the children's education and is now being expanded and developed.
Responsible for the cultivation is Parmoussa Leon Sawodogo.
In order for him to be able to focus on this important task, Ekolådan / Biodynamiska Produkter has since 2016 annually sponsored a salary for Parmoussa.

Now Parmoussa, Yennenga and we who support his work want him to have the opportunity to come to Sweden to meet other growers, learn more but also tell about Nakamtenga and a visit is planned from the 2nd of June to the 15th of July.

To make the trip possible, however, some support is needed, the costs are estimated at about SEK 15,000.

Join us and help us make his journey possible!