About us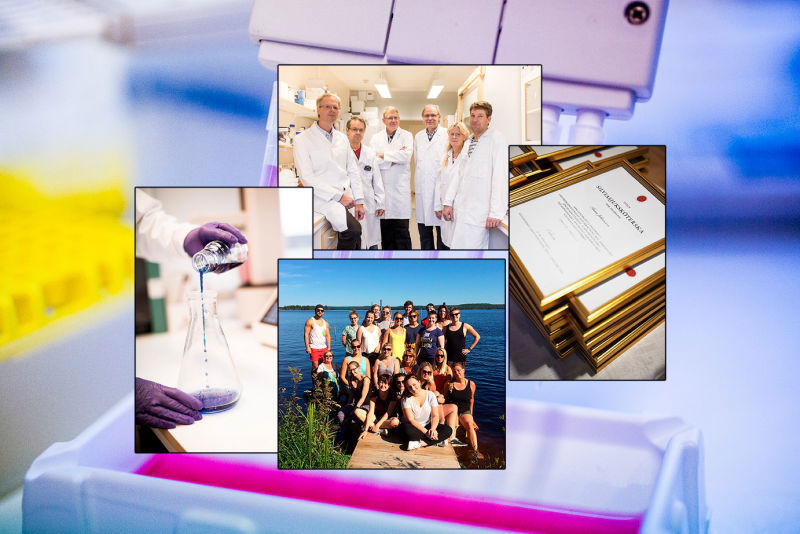 The Alzheimer's Foundation's vision is to be able to prevent and combat dementia through financial support for research. That is why we collect and distribute money for research.
Alzheimer's research today
The World Health Organization (WHO) classifies dementia as one of the world's biggest health problems. More than 47 million people are affected and a new case is discovered every 3 seconds. It is estimated that the number of people with dementia in the world will have tripled by the year 2050.
Of the funds raised in 2018, the Alzheimer's Foundation distributed approximately SEK 30 million to researchers at the country's leading universities. The research applications are reviewed and evaluated by the Alzheimer's Foundation's scientific council, which is led by Henrik Zetterberg, professor at the Sahlgrenska Academy in Gothenburg.
We also provide grants to healthcare employees for further education in the dementia area, something we think is very important. Several occupational categories need more knowledge about dementia. Therefore, we make it possible for healthcare employees to receive certifications such as Silvia nurse, Silvia doctor, Silvia nurse and Silvia physiotherapist and occupational therapist.
Young relatives are a forgotten group - an estimated 7,000 young people in Sweden grow up with a parent with dementia. The Alzheimer's Foundation supports these young people by financing a camp operation that is run in four places in the country.