Become a Climate Partner!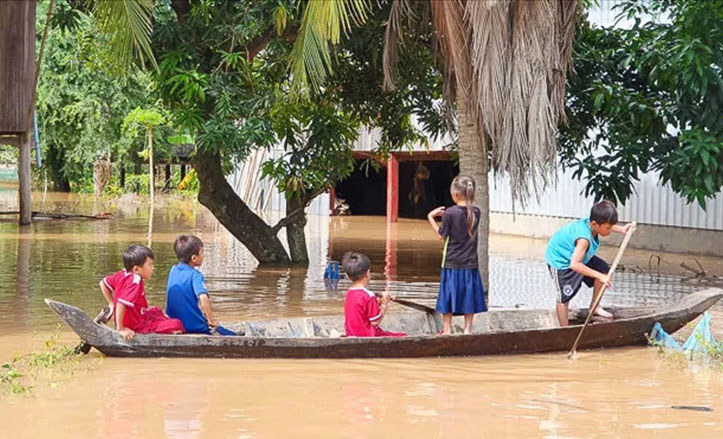 In natural disasters, children are the most vulnerable. It is important to understand how they are affected in order to reduce the negative effects.
Our climate projects are designed to respond to local needs in general and the needs of vulnerable children in particular. The goal is to build a strong, child-friendly resilience. A priority part of the projects is to increase knowledge about children's right to safety and protection in the event of disasters in order to reduce discrimination, sexual exploitation and all forms of exploitation of children. Among other things, we teach children how to cope in the event of a flood or during a drought, and we train adults in climate-smart farming. We plant trees that prevent desertification, spread the use of smart irrigation technology, install climate-friendly stoves and carry out many other activities that reduce the pace of climate change and mitigate its consequences.
One of the UN's global goals, goal 13, is to strengthen resilience to and the ability to adapt to climate-related dangers and natural disasters. It's a job that
Barnfonden together with partners within the ChildFund Alliance has extensive experience of.
By becoming a Climate Partner through Barnfonden, your company helps children grow up in security.
Read more here: https://barnfonden.se/foretag/klimatpartner/