About us
Bombali Health Development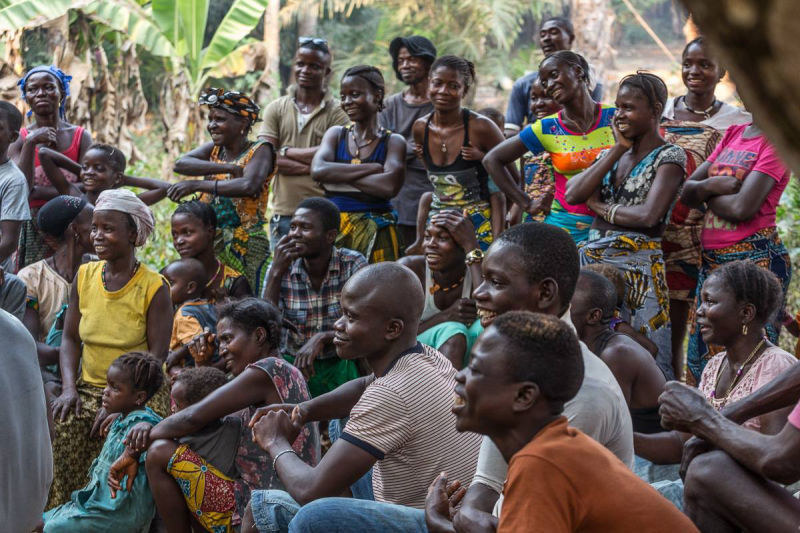 Bombali Health Development (BHD) is based on the idea that even if small efforts can feel like a drop in the ocean in a complex world, each individual act plays a big role for the person you are helping. And if we are many who are helped, we can change the world.
The Bombali Health Development Association (BHD) supports Kamakwie Wesleyan Hospital in the Bombali district of northern Sierra Leone, and health work in the surrounding districts. The support goes primarily to pediatric care. Our main task is to support the hospital's pediatric ward and provide it with sufficient resources to operate in the long term.
Today, pregnant women and children under the age of 12 receive free medical care, which has significantly reduced both child mortality and mortality.
The pediatric ward at Kamakwie Wesleyan Hospital has about 26 places. There are 6 nurses, 7 nursing staff, a cleaner and a cook.
Lars Seligman travels there regularly to work as a doctor, and to support the administration. Other volunteers from Sweden also help in the work.
The association also contributes to better equipment at the hospital and the pediatric ward. In the spring of 2017, a 40-foot container of medical supplies was sent to the hospital. It included operating lights and tables, operating kits, hospital beds and more. The equipment has helped to modernize the hospital and made it possible to provide better care.
The number of people receiving help varies greatly over the year. Every month we take care of between 250-400 patients in the ward, these stay on average 1-2 days in the hospital. We also receive between 1500-2200 at the outpatient clinic.
The most common disease is malaria. Other common diseases are pneumonia, diarrhea and vomiting, extensive wound infections, burns, burns, snake bites and meningitis.
BHD started in 2017 as a non-profit initiative by Lars Seligman, a retired doctor from Gothenburg. On the recommendation of a friend who works non-profit himself, Lars went to Kamakwie Wesleyan Hospital (KWH) in the Bombali district of Sierra Leone, and was very impressed with how so much medical care could be performed with extremely limited resources. Together with local staff, he traveled around the district's villages every day for health-promoting purposes, which led more people to seek medical attention instead of self-treating with, for example, poisonous herbs, which are traditionally used to prevent and treat diseases.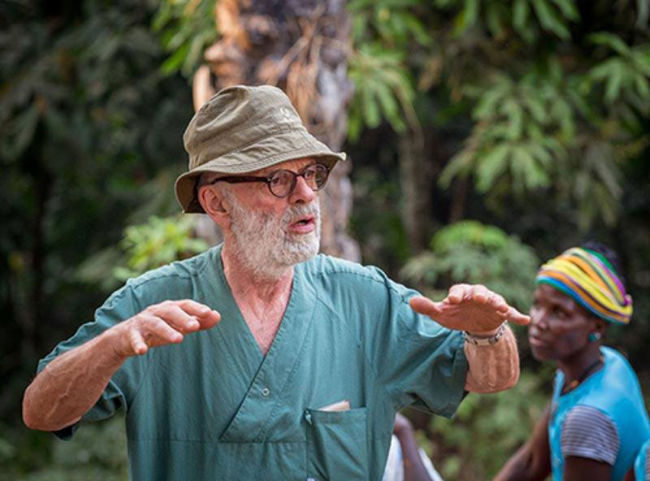 The operations in Sweden are about securing financing for the operations in Sierra Leone, and spreading knowledge about the country and above all health conditions in the Bombali district. We do this primarily through our website, our Facebook page and by giving lectures to, among others, healthcare staff, associations, schools and companies. But also in spontaneously convened, interested groups.
We want to build networks with other organizations and groupings in different sectors in Sierra Leone and in Sweden. A very important partner is Human Bridge, which among other things has contributed a container of medical equipment to the hospital in Kamakwie.
BHD works to ensure that doctors, other healthcare professionals or administrators work in periods in the area. There is great interest in working in the Bombali district without compensation. In addition to Lars Seligman, who regularly travels down to work at the hospital and in the area, several volunteers have been on site with work efforts.