About us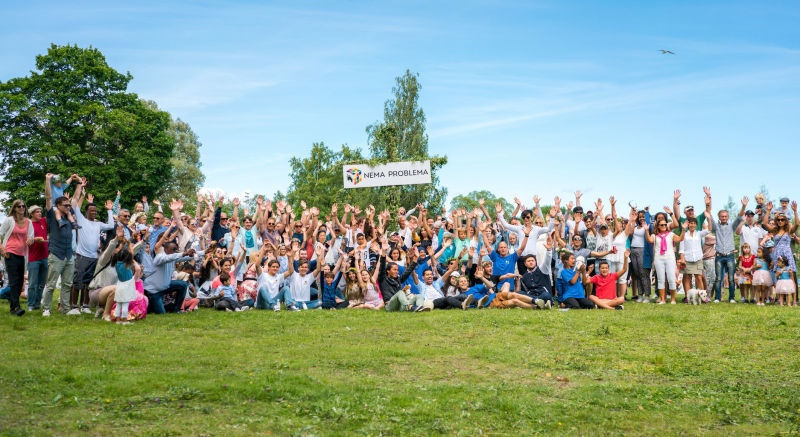 We show that integration holds great opportunities
This is Nema Problema
Nema Problema is a non-profit organization that works for a positive and more inclusive society. We focus in particular on helping new people in Sweden to find employment and creating meetings between people from different backgrounds.
Our most important activity is mentoring programs where new ones in Sweden are matched with a mentor with similar interests, educational and / or professional background. The mentor couple then work together for those who are new to Sweden to take steps towards long-term support.
How we work
Nema Problema is characterized by an entrepreneurial spirit. Instead of slow decision-making processes and focus on obstacles, we see opportunities and find practical solutions.
In addition, we are driven by seeing concrete results and by doing the best we can for the world - something we call effective altruism . By starting from research, measuring results and using critical thinking, we allocate time and assets to where it has the greatest impact.
Integration is often described as something difficult and scary, but that does not have to be the case. We, our partners and our thousands of participants know that integration can be both fun and easy. We want to convey this through joy and positivity .
What we have achieved
Since the start in 2017, we have made it possible for tens of thousands of meetings between new and established people in Sweden to support over 1000 new arrivals in work preparation activities.
Every year, we publish an impact report with our companies and results at nemaproblema.se/resultat.