About us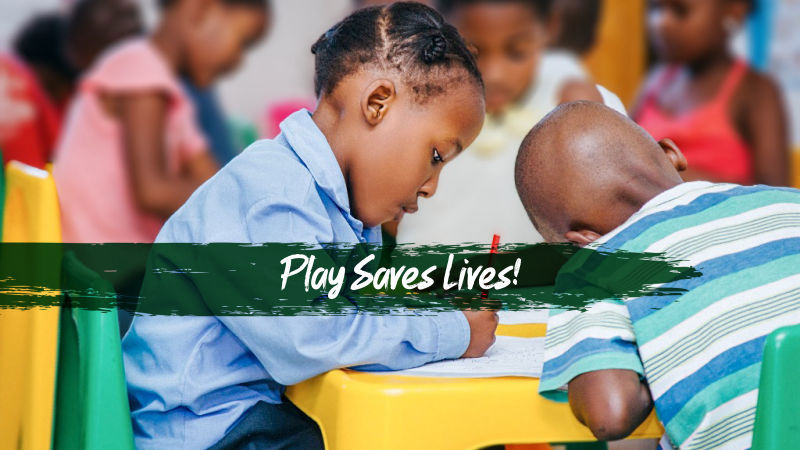 Project Playground is a Swedish foundation that conducts operations both in Sweden and in South Africa.
Project Playground offers children and young people in vulnerability safe and secure places where they through stimulating and developing programs and psychosocial support have space to grow in their personal development. We offer support and encouragement in the children's and young people's education and own interests through a variety of activities, so that they get tools to create and live the life they want. With our programs, we create a place where children can be children, and where individual goals are encouraged.
Vision
A world where every child and young person grows up with a belief in the future and the opportunity to influence their own lives in a positive direction.
Mission
We work holistically with educational, developmental and supportive programs to individually strengthen each child and youth. In this way, we contribute to creating a sustainable future.
Focus on the individual
Project Playground works in socio-economically vulnerable areas where society's support systems are not sufficient, or lacking. Many of our children come from broken and violent home environments where they are victims of neglect, various types of abuse, malnutrition and lack of positive role models. For many of these children, this means that they do not receive the support and stimulation they need to be able to develop both physically and mentally as their peers. For many children living in vulnerability, leisure time is the most dangerous time of the day. On the streets, children and young people are at risk of being exposed to crime, violence, sexual abuse, gang crime, human trafficking and substance abuse. That is why Project Playground works preventively and long-term with both children / young people and the situation they are in to create holistic changes at the individual, societal and system level.
Project Playground believes that the way forward is to be proactive rather than reactive and we focus on the individual in everything we do. Our holistic focus means that we put in psychosocial interventions when needed. Decisions and measures should be based on prevention, long-term work and motivation so that the individual can create a positive attitude towards life and the people around them. Project Playground creates a safe, developing place for individuals in the early stages of their lives, because we know that what happens early plays a role for an entire lifetime.
By using stimulating and developing efforts and activities as tools to change thought patterns, behavior and attitudes, we tackle prejudice, peer pressure and exclusion. We give children and young people a chance to develop self-esteem, ambition, self-confidence, responsibility and we give them context and tools so that they can influence their lives in a positive direction. Through homework help and other academic support, we increase the future prospects for further studies and job opportunities for each individual. This in turn provides positive rings on the water for the whole community.
Welcome to support our organization here and read more on our site: http://www.project-playground.org/
Give a gift directly : Swish: 900 7139 | Thank you for being our hero!