About us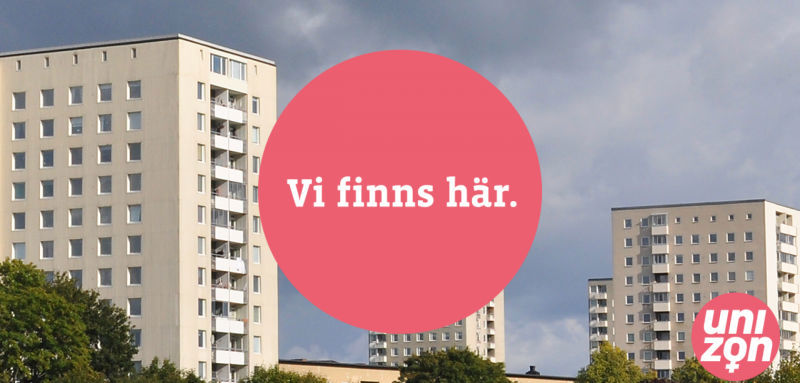 Unizon brings together over 130 women's shelters, girls' shelters and other support activities that work for an equal society free from violence.
The shelters support, protect, prevent and influence based on a knowledge of violence, gender and power. The work mainly consists of supporting and protecting abused women and their children, working preventively and supportively with children and young people, and creating opinion and spreading knowledge about men's violence against women and children. The emergency services work on an idea-based basis and without a profit motive.
In 2019, Unison's emergency services had over 120,000 support contacts, mainly with women and girls. Unison's girls' shelters and youth shelters were Sweden's largest player for online support.
Unizon offers member training and help to ensure the quality and develop the emergency services' operations. By being a common voice for the emergency services, Unizon can influence politicians, authorities and other actors to take responsibility. Men's violence against women is not an isolated issue but concerns the whole of society.