Safe spaces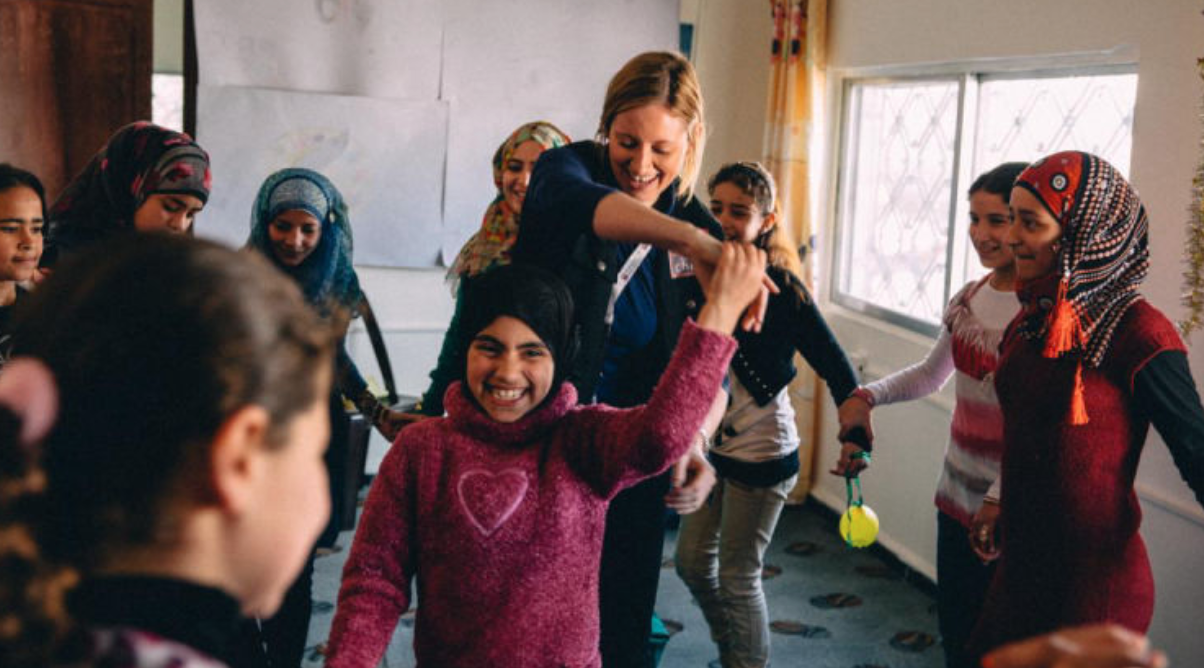 Children in war or on the run often have nowhere to go. They don't have a place where they can play, learn and socialize with others. Children of different ages come to War Childs Safe Spaces to process the trauma, receive psychosocial support and start making social contacts again. Here, children can, often after long periods of horrible experiences, relax and practice the interaction with others. They become happier, calmer and receptive to learning new things.
WHAT WE DO:
A Safe Space can be established in a former school, in a refugee camp, in an abandoned home or in another place that is considered suitable and sufficiently safe. Our staff prepares and equips the room for the children, so that they will feel welcome and safe. Furniture, toys, painting materials and other things that may be needed will be in place to be used in our workshops, trainings and projects. For many children, it is the first time after months of escape that they enter a room where they can relax and play. And often it is also the first time in several months that parents see their children play again. It's very emotional.
Our trained staff attaches great importance to group games, such as songs and rhymes. In this way, the children practice being with others again. Too often they have experienced isolation or shut themselves in while fleeing.
THIS IS WHAT YOUR MONEY ACHIEVES:
It costs SEK 150,000 to set up and equip a Safe Space. A Safe Space can be used by up to 250 children per week, with adults included, the figure rises to approx. 500 per week. In other words, a single Safe Space is very useful. War Child works as far as possible with local staff, who are well acquainted with what the children's reality looks like.
Help War Child take the war out of the children. Give your contribution now!