Testmaskin för coronavirus till Panzisjukhuset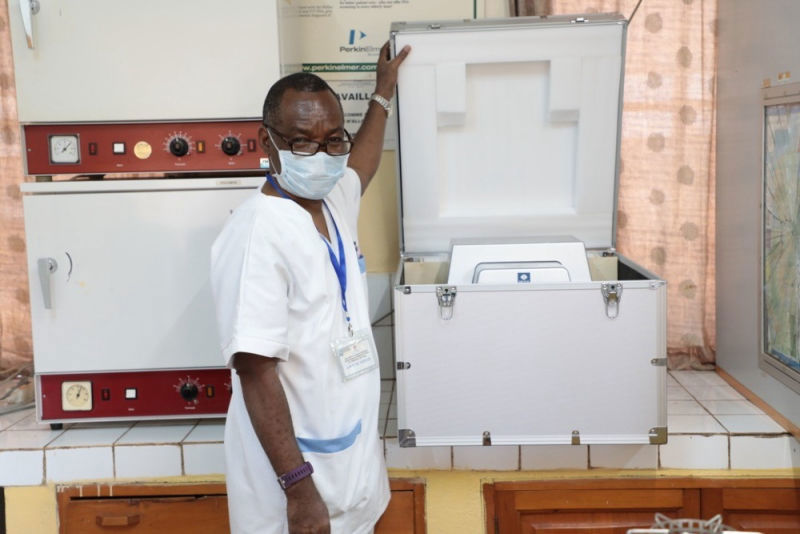 Föreningen Friends of the Panzi Hospital har tidigare i år kunnat bistå med anskaffning och transporter av 15 000 tester i två leveranser. Nu krävs det en testmaskin för att kunna ha högre tempo i testningen, då maskinen som redan finns på plats används konstant, samt vara skyddad mot eventuella teknikfel. Doktor Mukwege understryker att eftersom det inte finns någon annan maskin att tillgå i hela regionen vore sjukhuset fullständigt maktlösa inför corona om de skulle vara utan testmaskin.

För att kunna driva vidare Panzisjukhusets unika verksamhet med att vårda och ta hand om kvinnor som utsatts för sexuellt våld behövs fortsatt testning för att säkerställa personalens och patienternas säkerhet.
Fredspristagaren doktor Denis Mukwege behöver en qPCR-maskin för att kunna hitta corona-virus bland patienter och personal vid Panzisjukhuset i östra Kongo.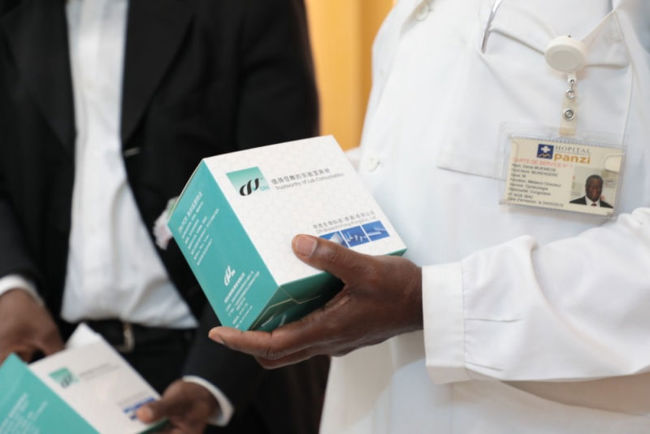 Testutrustning för corona kunde skickas ner tidigare under 2020. Foto: Läkarmissionen
Samtidigt fortsätter arbetet för att kunna hålla det dagliga arbetet vid liv på sjukhuset, som Friends of Panzi också samlar pengar till. Därför vore det fantastiskt att genom denna extra insamling kunna få loss den finansiering för maskinen som behövs, och sjukhusets viktiga arbete för kvinnor skadade av sexuellt våld kan få fortsätta så ostört som möjligt.