Fight that Corona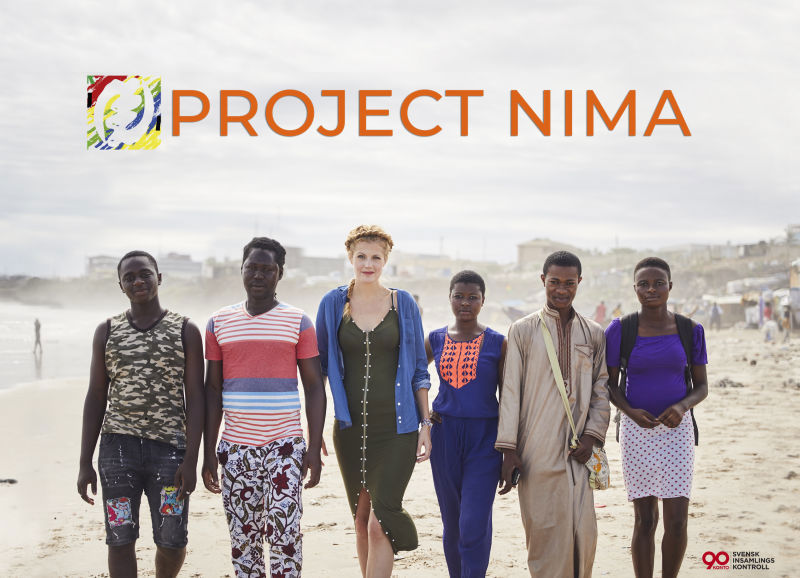 HUNGER
After a long "lockdown", there is hunger among the inhabitants of the slum area of Nima in the middle of Ghana's capital Accra.
Usually you buy food for the money you earned during the day. The savings are very scarce, refrigerators a rarity. Now the residents are prevented from working! Many are hungry and parents are panicking about not being able to feed their children. Project Nima supports families with food purchases. We distribute cooking oil, onions, rice, pasta, spices and soap purchased locally to benefit the economy. The help reaches all the way!

SEK 500 gives birth to a family for 1 week
SEK 600 gives birth to a larger family 1v as well as soap and water.
SEK 1,400 gives birth to a family for 3 weeks as well as clean water and soap.
SEK 100 1 LARGE poster with new information to prevent the spread of infection.
Your contribution reaches all the way and 100% goes directly to the needy.
Project Nima's rapid and effective action against the Corona virus has attracted the attention of local TV.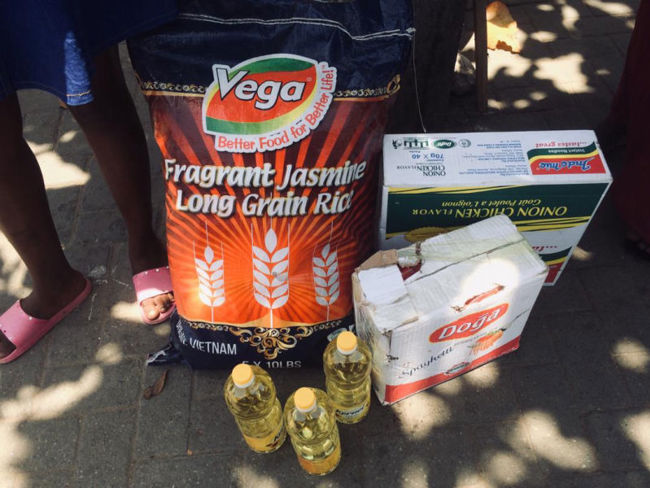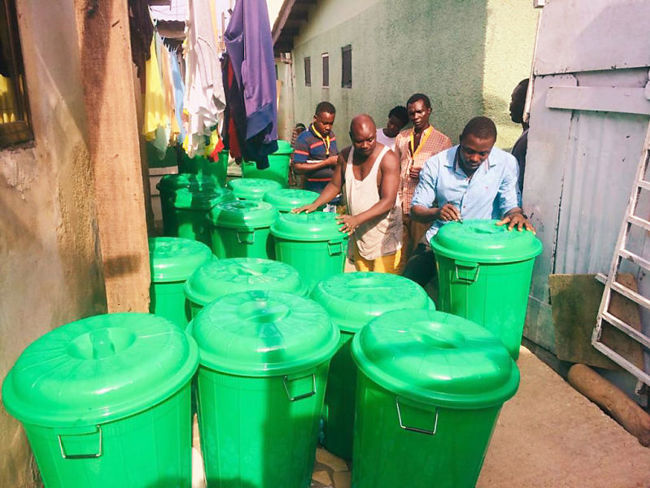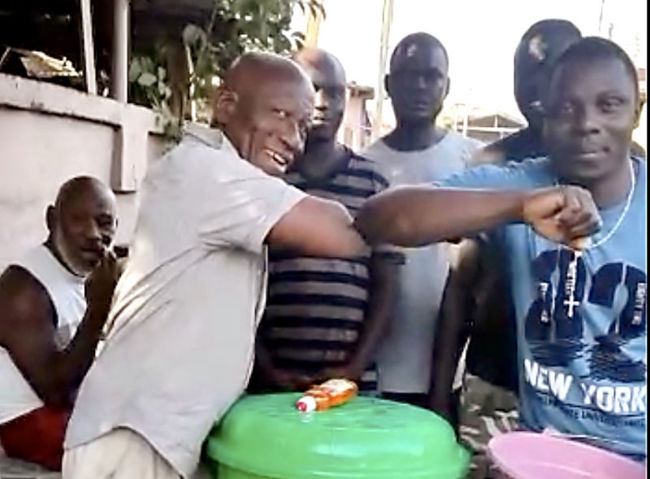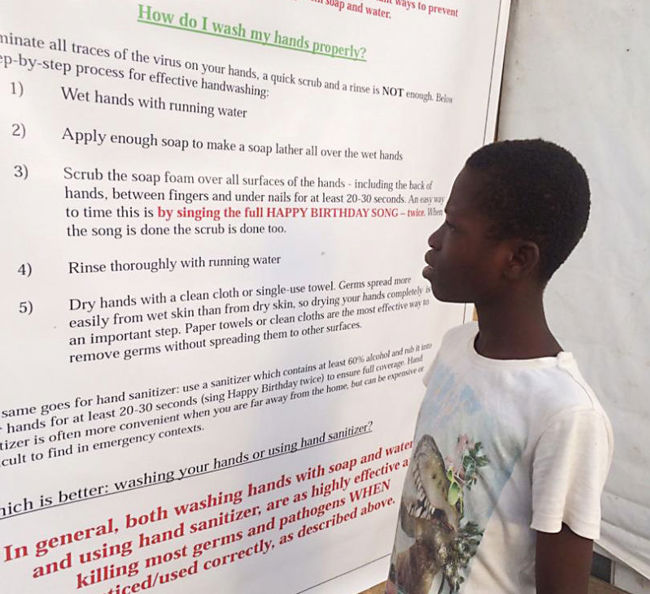 INFORMATION
False rumors spread, fear and anxiety. Project Nima quickly put up large information posters in the slums of Nima and nearby areas on how to protect yourself against the Corona virus. Project Nima focuses on ensuring that the right information reaches everyone. Even those without access to TV or newspapers. The information on the posters is recommendations from WHO and UNICEF.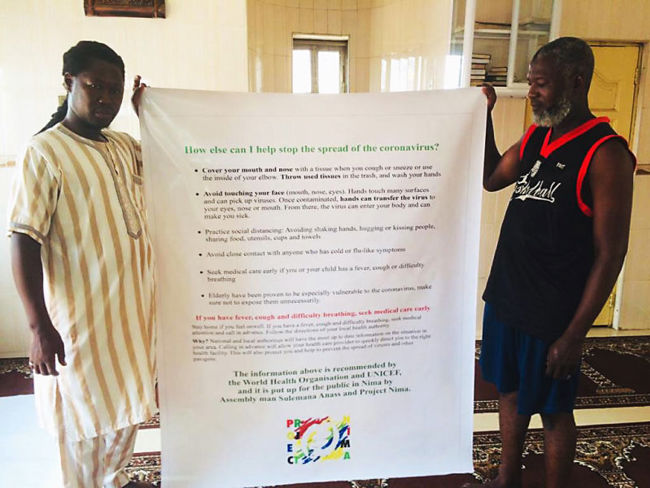 WATER AND SOAP
We buy water tanks, soap and towels that were placed around the postered areas. This is because not everyone can afford it, so it is enough for the whole family.
MANY CHILDREN ARE RESPONSIBLE FOR THE ELDERLY
We notice that many children are reading the big posters. They all explain the same thing, they are responsible for taking care of the elderly in the family and help with toilet visits, eating and dressing. When they have learned that the elderly are at risk, the children want to learn how they can best prevent them from becoming infected.
We need resources to be able to act quickly when the next challenge hits us.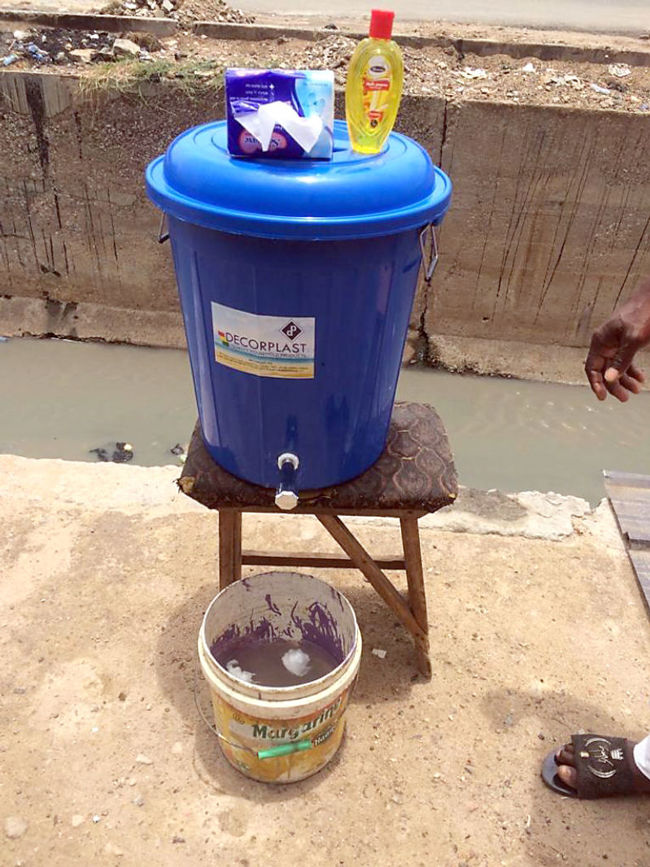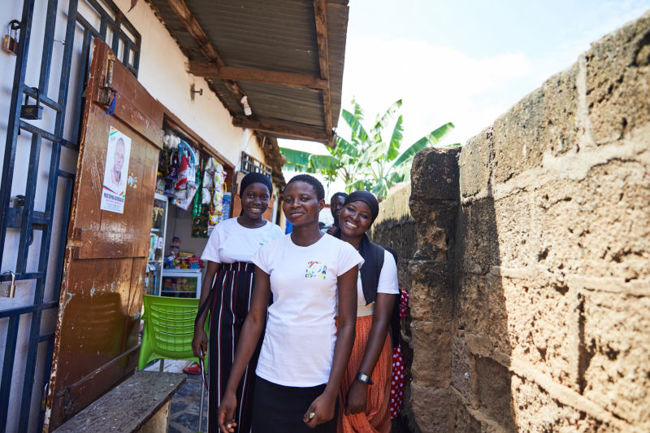 A CHANGE - FOR REAL
Project Nima is an organization that creates sustainable societal development through mutual participation between young people with different socio-economic backgrounds.
The organization focuses on everyone's opportunity to create change with a strong focus on transnational education in order to create a warmer and more cohesive society through the exchange of knowledge and curiosity.
By sharing knowledge and helping each other to better conditions, we together create better tools for a more sustainable integration and a brighter future for more people where everyone is a recipient and everyone is a donor of help.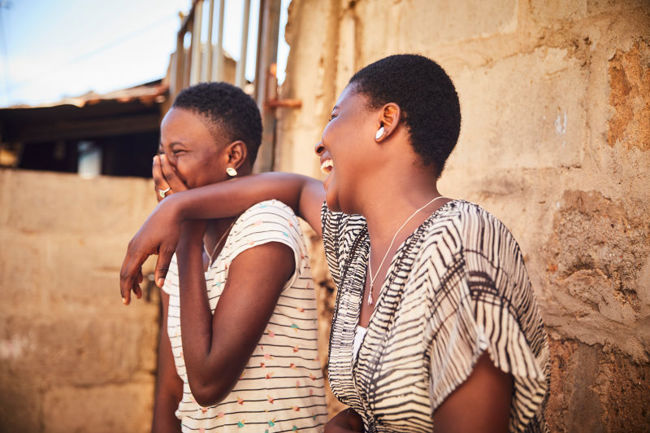 The secret behind Project Nima's success is that it is a platform where the individual's actions are central to creating change for both themselves and others.
It is not a one-sided giving and receiving but a mutual learning and development.
You should feel proud and special about being part of Project Nima.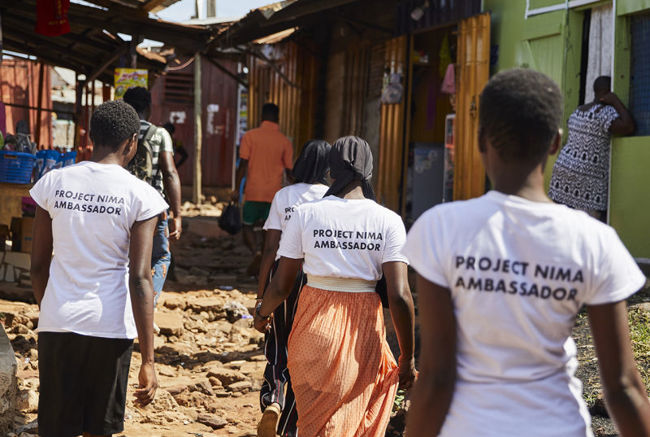 IF YOU CAN HELP ANYONE ELSE, THEN YOU ARE SIGNIFICANT.
WE BUILD SELF-SELFNESS BY LET HELP GO TO BOTH HOLES.