Opening the doors to higher education for girls in Tanzania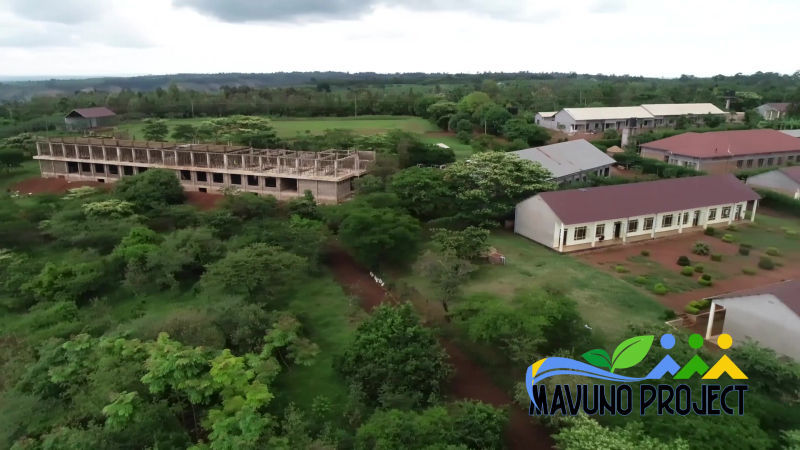 For over ten years, we are collaborating with the Tanzanian aid organisation Mavuno Project to improve the educational situation in Karagwe and Kyerwa, North Western part of Tanzania. First by systematically improving the water and sanitation conditions at 131 primary schools, and now by enabling more young girls to reach high-level education with the extension of a school building.
Every day, girls face barriers to education caused by poverty, cultural norms and practices, poor infrastructure, and violence. Since 2006, Mavuno runs a boarding secondary school for girls offering education at standard level (grade 7-11). About half of the students are enrolled through a scholarship program that allows the girls to go to school regardless of the family's financial status, while many of them are orphans.
The school has already proven in national exams to offer its students a first-class learning environment where they reach excellent results. Yet, many of the students will not get a chance to reach higher education. The competition for upper level secondary education (grade 12-13) in the region is fierce due to the lack of classrooms, of which only a handful offer education that makes students qualified for university admissions.
The extension of the school with grades 12-13 will enable for more young women to be both qualified and well prepared for university studies, to reach high level education, and to become role models in one of the poorest regions of Tanzania. The school expects to benefit 1800 students by 2030, offering multiple classrooms, a library, teachers' office, toilets, and an electrical power system.
With the structure of the basement and two storeys already finished, the next steps as part of our project encompass the third storey, roof, walls and all interior installations. Due to the pandemic and ongoing fundraising, the construction has unfortunately been halted for some time. In the meantime, we have taken important steps in the verification of structural calculations relevant for the coming construction phases.
Thanks to recent donations towards the project, the construction will continue before the end of the year, encompassing the erection of the columns up to the roof.
The current goal is to restart the construction at full pace and deliver a building fully erected by the end of January 2023. Our approach opens doors to higher education, at the same time as we ensure that the district's poorest school children get a chance to reach these doors. We are grateful for your support !