Water Tank Nepal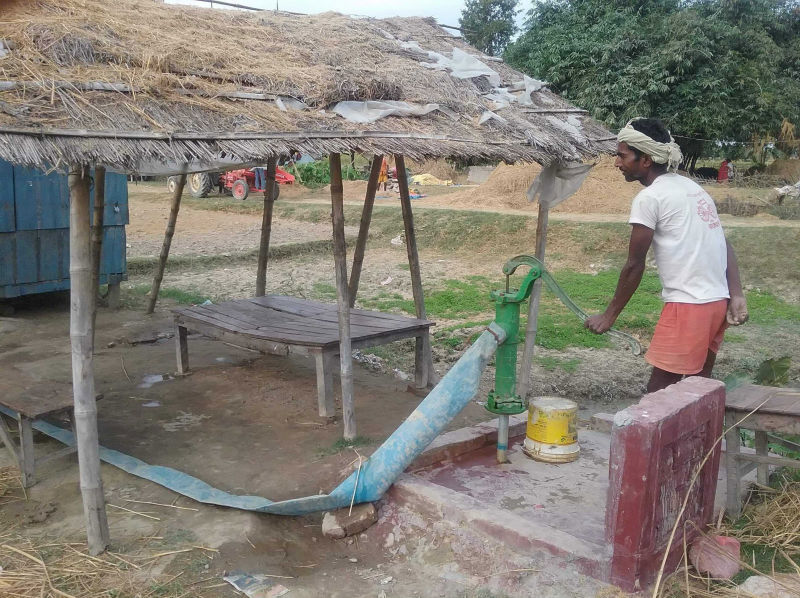 Problem
A water supply system is crucial for a village located in southern Nepal (Gaur, Rautahat District) that faces scarcity of clean drinking water, especially during the monsoon season. A case study by Himalayan Risk Research Institute states that the villagers are forced to leave their houses in flood plain area and move to higher locations temporarily to be safe from flood every year. During this time the major source of drinking water (tube-wells) is contaminated due to flood inundation. Even after the flood recedes, the villagers are forced to rely on contaminated water for consumption until they move back to their usual water supply system.
Solution
The proposed solution is to build an elevated water tank for a community of 40-50 households which provides the flood-affected villagers with a supply of clean drinking water during the emergency period. Water will be pumped and stored into the tank prior to the monsoon season and be used during the emergency period.
The collected funds will go directly to build the elevated water tank and all the necessary maintenance tools and equipment. The design of the tank will be done voluntarily with help from the Engineers without Border's technical team.