40 SEK changes the future for a child in Afghanistan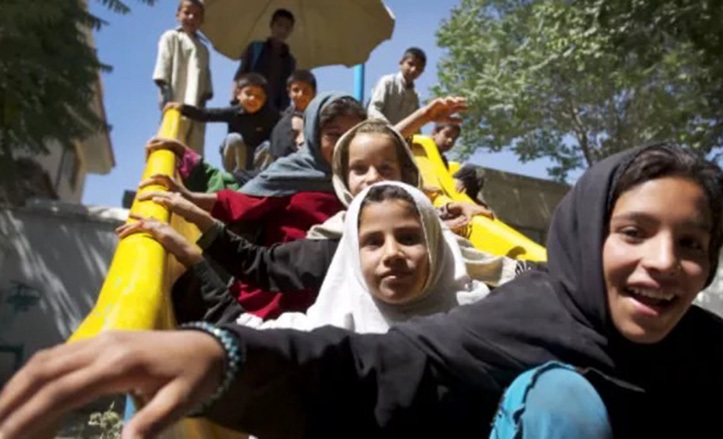 In Afghanistan, one of Asia's poorest countries, up to 40% of children are not allowed to go to school. As many as six million children work to support their families. Here, War Child is in place so that more children will have the opportunity for education. But we need your help to succeed.
What you money will do:
SEK 100 is enough to buy a school kit for two children.
SEK 700 is enough to equip a classroom in a school.
SEK 20,000 means that 175 working street children have the opportunity to participate in an educational program with intensive education.
Afghanistan has been plagued by war and violent conflict for decades. The situation is very worrying and violence is constantly present. Various provincial warlords and Taliban forces control large parts of the country and the central power is extremely marginalized. 22 million people live in poverty, the country's economy is in ruins and the political situation is extremely strained. Almost half of the country's population is under 15 years of age. Insecurity is evident everywhere, especially for children and young people.
As a result of the conflicts, tens of thousands of families have split up and each person's life is affected by the chaos. Growing up in Afghanistan means being surrounded by war and conflict. The situation is worst for the girls who are often denied education due to religious reasons. Families often have to prioritize early education so that the children can instead work and contribute to the livelihood.
WHAT WE DO:
In Afghanistan, we work both directly with the vulnerable children and through local partners, all to reach as many children as possible. In one of our projects in Afghanistan, we work with care and education for young children through a program, Early Childhood Care and Development (ECCD), which focuses on supporting girls and boys from 4 years and up. To date, 300 children have received education and psychosocial support, in order to increase their learning ability and cognitive skills. 168 street children living in extreme poverty have been given the opportunity to go to school. We have also trained 10 volunteers in ECCD's curriculum. But many, many more people need support. Our goal is to support a total of 600 children and young people through intensive education and our ECCD program so that they are better equipped to create a brighter future.
Since 2016, War Child has also focused on educating adults, including children's parents, to better understand what children are forced to go through and provide them with the necessary tools to better protect their children.
Help War Child take the war out of the children. Give your contribution now!
If this project does not reach its full financial target within the allotted time, I agree that my contribution will be used for War Child's other project to support children in war.