Need an ambulance for Dr Denis Mukwege Center in Burkina Faso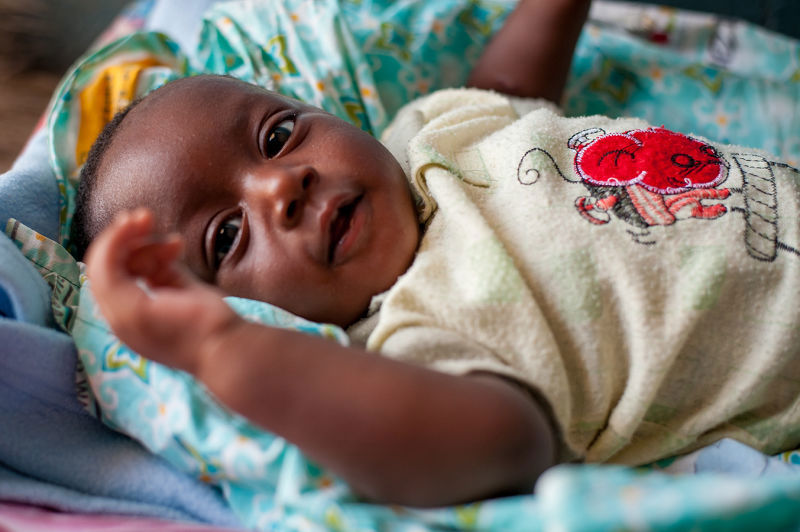 Getting from home to a clinic to get qualified help in a cheap and safe way is a major challenge in the African countryside. Many women die because they do not arrive on time. In collaboration with the organization Eezer, we are now launching an ambulance motorcycle with a comfortable carriage at Dr Denis Mukwege Center.
The concept is based on the idea of using materials and technology that are available locally. Yennenga Progress' local welding workshop can therefore manufacture the trolley we need for Dr Denis Mukwege Center, but also for other clinics around the country, which are facing similar challenges.
We now need support to be able to buy the motorcycle needed, the material for a towing device for the cart. We hereby apply for SEK 40,000 for this.
"Hospitals are of limited use if the women cannot reach them, if there are no ambulances or roads for the ambulances to drive on." Hans Rosling, Factfullness
Reducing maternal mortality is one of the UN's most ambitious development goals. The rotor cases are multifaceted and the transport between home and clinic is a clearly identified bottleneck.
Read more at: www.eezer.org
Focus on health
Dr Denis Mukwege Center in Nakamtenga, is created according to the model Dr Denis Mukwege developed based on his experiences at Panzis Hospital in eastern DR Congo and his vision of improved women's health - and thus better family health. Dr. Denis Mukwege received the 2018 Nobel Peace Prize for his work and has since 2006 been a mentor to Yennenga Progress Secretary General Stina Berge, in the creation of Yennenga Progress.
During the preparation of the complete clinic, we start with a health center with a focus on child and maternity care, and then build on a holistic "ONE STOP CENTER" that includes both medical care, psychological care and legal support.
The health area
This business is new and in a start-up phase. The outpatient care business (cf. health center) has been running for three years. Yennenga Progress has a collaboration agreement with a private clinic in the capital Ouagadougou, we have a female doctor who is responsible for operations and 1 full-time nurse and three part-time employees. We have agreements with doctors who are specialists in various disciplines that are at our disposal, and are regularly at the center.
In 2018, a dental clinic and maternity ward were built, which will be taken into use from the autumn of 2019. The reason for the delay is a lengthy administrative process for permits to conduct medical activities and to engage competent staff in the health area.
In addition to the tasks mentioned above, the activities in the health area have so far also been to carry out training and information meetings for the local population on basic issues of hygiene, child care, pregnancy, sexual and reproductive health and youth care.

Yennenga Progress now has a collaboration agreement with "Dentists Without Borders", which from November this year will build up our local clinic, train local staff and implement preventive dentistry and basic dentistry in the village, two weeks in the fall and two weeks in the spring , with a team of dentists from Sweden.

All health and health care work takes place in direct collaboration with the municipal and state health care system.
Om oss
Yennenga Progress is a competence network for a sustainable society. Yennenga Progress concept "The Good Village", is an initiative to, through collaborations between local entrepreneurship and conscious companies and individuals, create sustainable communities in countries that do not yet have a functioning welfare system. It started in 2001 with a preschool in the village of Nakamtenga in Burkina Faso, where an entire community is now emerging with all the components needed for the population to be able to cover their basic needs and take the next step in development - which later turned out to be the UN model. advocates for sustainable development with the Global Goals presented in 2015. We are extremely proud that the village women in one of the world's poorest countries did that analysis more than 10 years before the UN. Through our global network of skills and resources, we contribute to continued growth, with a focus on education, health and infrastructure based on local initiatives.
The purpose of the Yennenga Progress is to fight poverty and create a democratic society. To achieve this, we first need to ensure basic human rights: education, health and infrastructure. This requires a social structure that can organize the work but also trust in this social structure and its decision-makers. The Good Village is a model to succeed in this.
We divide our work into three areas:
Education: Open preschool, preschool, primary school, higher education, vocational education, research, folk high school, library, IT hall and association life.

Health: Preventive health, information work, medical care, reproductive health, mental health and legal support

Infrastructure / entrepreneurship: water and sanitation, energy, climate adaptation, food security, communication, safe homes and buildings, entrepreneurship.
These three areas need to be developed simultaneously and in collaboration, in order to provide maximum benefit and function in the long term. Everything must take place in a chain where we cooperate with civil society, authorities and the business community, and that the work must not compete or overthrow the state's attempts to build structures in these areas. We also run local companies where all the surplus goes to finance local welfare.
We work constantly with further development and further training in our operations. We test practically different societal solutions and develop models and tools for all activities. The village thus becomes a showroom and best practice in terms of inspiring other villages, municipalities and organizations. We are working on developing an education package and an e-learning platform so that others can take part in our model.
Contact person: Stina Berge, Secretary General
Phone number: +46 735 17 62 00
Email address: stina@yennengaprogress.se